How We Are Different
We focus on Indonesia
Unlike large consulting firms that provide high-level, pan-Asian strategies, we live and breathe business opportunities in Indonesia. As a result, we have developed deep expertise in exploring new business models, evaluating new technologies, entering new markets and capitalizing on new policies. Our focus on Indonesia drives results.
Our People
We are a multinational group of business developers with over 25 years of experience in the Southeast Asia region. Our team consists of former Fortune 500 executives, financers, lawyers and Asian entrepreneurs who have successfully led businesses and drove market expansion throughout the Asia Pacific region.
'Direct to Decision-Maker' Network
We have direct access to key Indonesian decision makers through our influential network of high-ranking private and public sector officials; many of whom we have done business with before. This includes C-Suite executives, government ministers, family conglomerates and the region's private equity network – who make things happen for our clients.
'Your' Local Office in Indonesia
Through our Jakarta-based team and local partnerships with Indonesian investors, conglomerates, regulators and lawyers, think of Anise Partners as your local office to get stuff done. We work with our clients to find market opportunities, conduct due diligence, negotiate deals and successful execute growth strategies in the region.
Leadership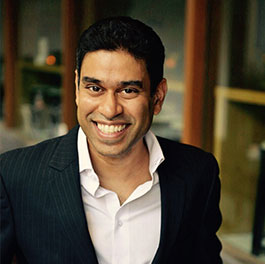 Nikhil Parikh is the Co-Founder of Anise Partners. He is responsible for the firm's operations, growth strategy and management of a diverse portfolio of US- and EU-based corporate clients.
Nikhil has 15+ years of experience leading Fortune 500 companies and private ventures in areas of international expansion, strategic development and brand management. Previously, Nikhil was the Chief Marketing Officer of The Zest Group, a PE-backed Asian F&B venture. He was also a Regional Director at Visa, where he led emerging market strategy for the Asia Pacific and CEMEA region. Prior to Visa, Nikhil managed the North America men's luxury brands portfolio for L'Oréal. Nikhil has an MBA from The Wharton School at the University of Pennsylvania.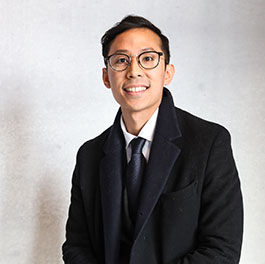 Harry Sugama is the Co-Founder of Anise Partners. He is responsible for the firm's international expansion, government relations and management of Anise's investment network.
Harry has extensive investment and business development experience throughout the Asia Pacific region. He's the Advisor for The Asia Group, a Washington DC-based strategy firm where he advises F500 companies on entering Southeast Asia. Prior to Anise Partners, Harry led private equity deals and international expansion as a Fund Manager at Blue Waves Group Ventures. Harry started his career at PwC, advising leading conglomerates on Southeast Asia entry strategies. Harry holds triple Masters degrees from Lancaster University, Em Lyon, and Ludwig Maximilian University. Harry is a native speaker of Bahasa Indonesia and fluent in Malay.
Indonesia Advisory Council
Story of Anise
Curious about our name? Anise is a highly sought-after plant known for its culinary and medicinal properties. In fact, thousands of years ago Anise was considered so valuable that it was used as currency. For centuries traders explored the Southeast Asia region to discover and sell variations of this plant. The iconic Star Anise is a key ingredient in making some of the world's most distinctive spice composites.